Yahoo Mail is another email service which has a lot of experience and competitiveness, which can help you if you are looking for an alternative to the ubiquitous Google Mail.
It also offers a tempting number of features and options that you honestly cannot and should not ignore. Want to try it?
What will you find here: What is Yahoo Mail? How to create an account in Yahoo Mail How to send an email Yahoo.
What is Yahoo Mail?
Yahoo Mail is another mail service, It meets the same objective as all the other webmails on the market. But there are differences, and those differences can make you lean one way or the other.
Released in 1997, it was a big hit in its home country, but elsewhere it wasn't as well received. In such cases the winner in terms of popularity has always been Google Gmail.
However, this email offers a lot of really cool options and features that you should try.
Some of them are the ability to use tabs, unlimited mail storage, the ability to store up to 1000 photos via Flickr and much more. All this through an excellent user interface, simple and easy to use.
As other email services such as Gmail or Outlook, When you create an account in the system, it will also help you to access other company services.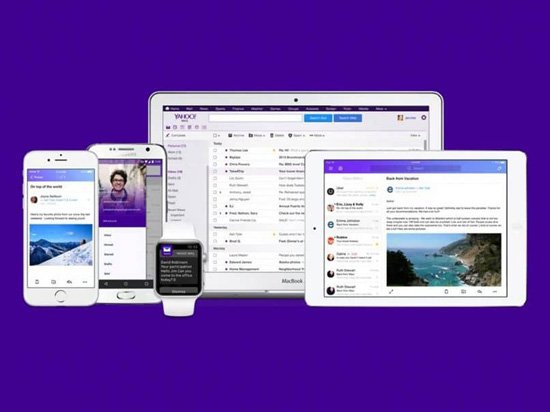 Create a Yahoo Mail account
If you want create a yahoo email accountyou just need to follow these detailed steps below:
Step 1: Sign up for Yahoo
To create an email account with Yahoo, you need to click this link, which will immediately take you to the service page. This is where you can start creating an email account.
To do this, you must click on the button "Registration", after which the following form will appear, in which you must select "Create an account".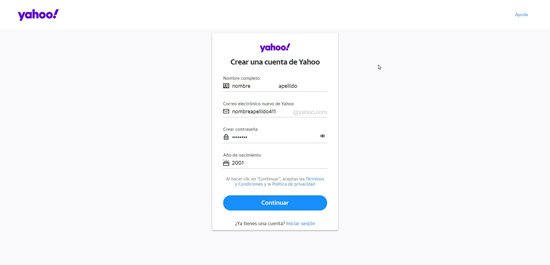 Step 2: Fill out the form with your data
At this point we will have to fill in the form that is presented with all the personal data. Here you need to include your username, date of birth, password, etc.
Step 3: Enter your mobile number
Once you are done filling out the form, the system will return a new dialog box where we need to enter your mobile number.
This number must be valid, since the company will send you a verification code which you will need to enter in order to complete the creation of the email account.
Step 4: Submit Yahoo verification code
When Yahoo sends you the message with the verification code, you enter it and you can use your new yahoo mail.
How do I send a Yahoo email?
after having created your mail in yahoo, You can now use the service to send emails to all your contacts.
To do this, you just need to follow the instructions below.
Step 1: Click "Write"
Open the Yahoo page and once in the mail window, click on the button "Write".
Regarding the fields to fill in to send an email, there are two:
"For": field to add the contacts to whom you want to send emails.
"Business": field to add the title of the message.
Then you will find the space where you need to write the body text.
Finally, at the foot of the window, you will find a number of options for change text attributes and add images and emojis.
Step 2: Send the email
Once the message has been written, to send the email, just click on the button "Send", after which the message will be sent to the recipient you selected